About Handmade & Vintage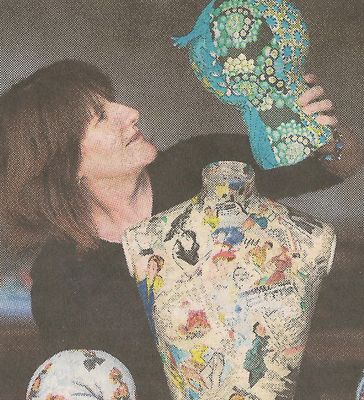 Handmade & Vintage was created by me, Trudi Davies, in 2011 as a way of finding new uses for old things.
I am particularly fond of/obsessed with vintage children's fabrics, old tapestries and embroidered and printed linens but I will happily find a new use for almost anything from plastic cowboys to tables! I love to give old, handmade objects a new lease of life so they can find a place in modern homes. Old, forgotten things re-purposed, embellished and ready to use in your home... come and explore the offerings...
I source my stock from around the world and if you have anything to sell that you think I might like - please get in touch.